Hello everyone! In this post my husband Raad will tell you about his visit to Hell's Gate National Park as he visited it without me and kindly volunteered to write about his experience.
Hell's Gate National Park was on my "to visit" list since we arrived to Kenya. However, for some reason, it stayed on the list till the very last week of our stay in Kenya.
Olesia was already back home a few weeks ahead of me, so I decided to go there with some friends that I met during the Mount Kenya Hike.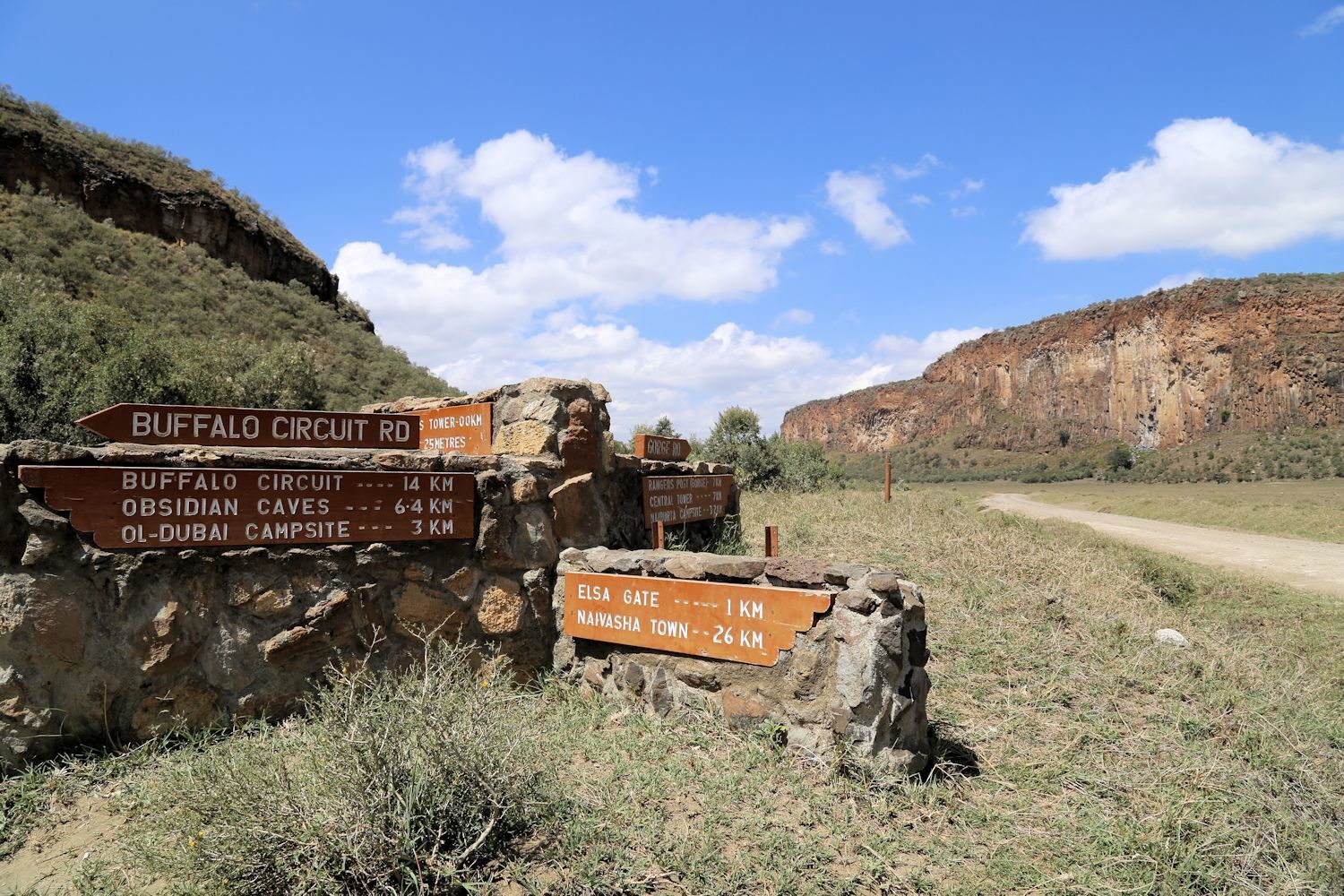 Right before arriving to the park gate, there was a bunch of guys who offer bicycles for hire. It took us a few minutes to negotiate the price of the guide and the bicycles (we were 4 people).
After making the deal, (and yes, it is very important to agree the payment upfront, otherwise, you're facing a serious rip-off!) our guide asked two kids to drive 2 bicycles to the park entrance while he managed to take the other two bikes by himself. We continued to the park gate with our car.
We've got our drinking water and sunscreens ready for the that sunny day. We started our ride on bicycles all the way to the Gorge. We were annoyed a bit by the SUVs that were driving on the same tracks as every time we had to brace for a sand storm!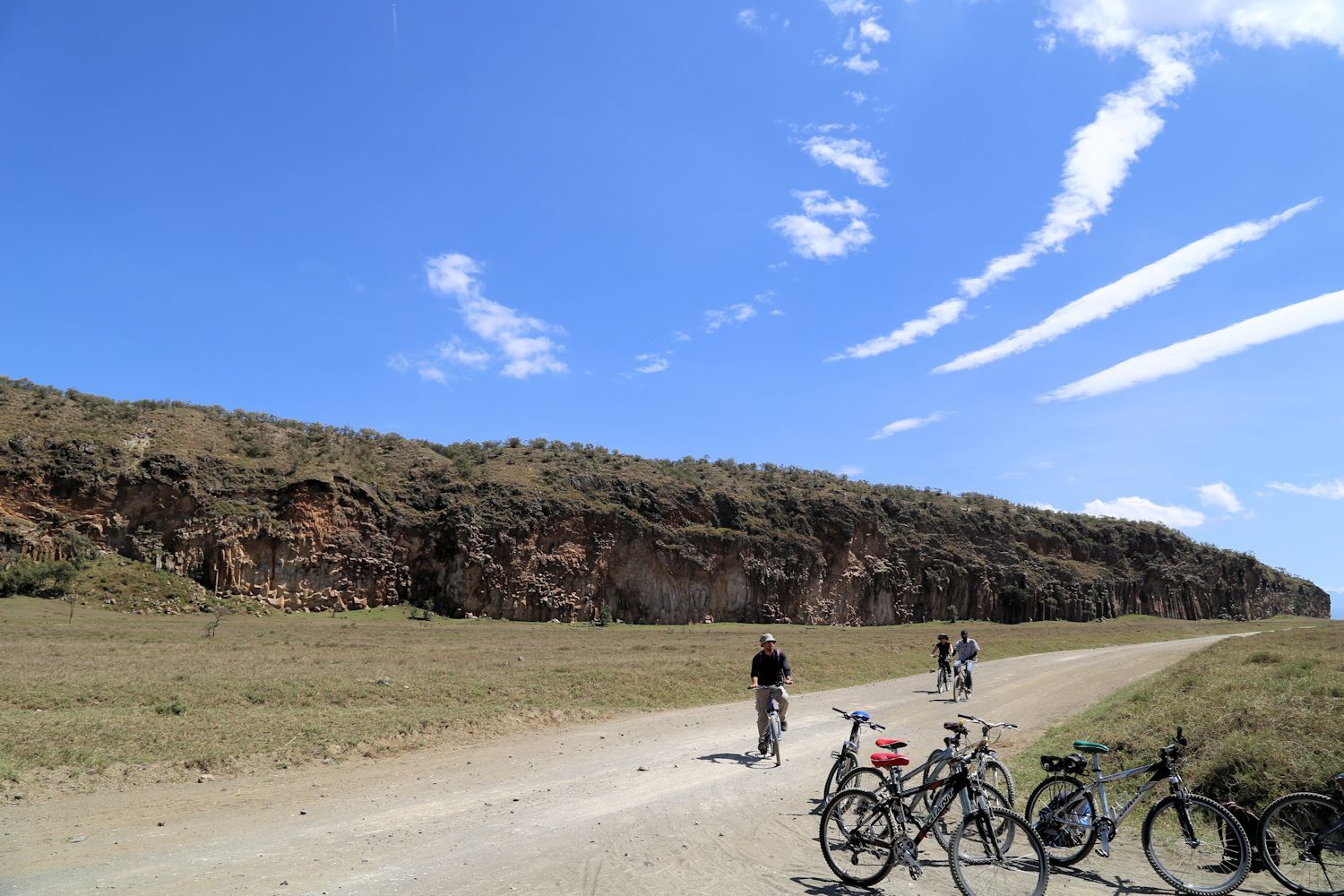 Just after 5 minutes of riding the bikes, to your left, there is a nice rock for climbing fanatics. You can knock-your self out (even literaly) for hours!.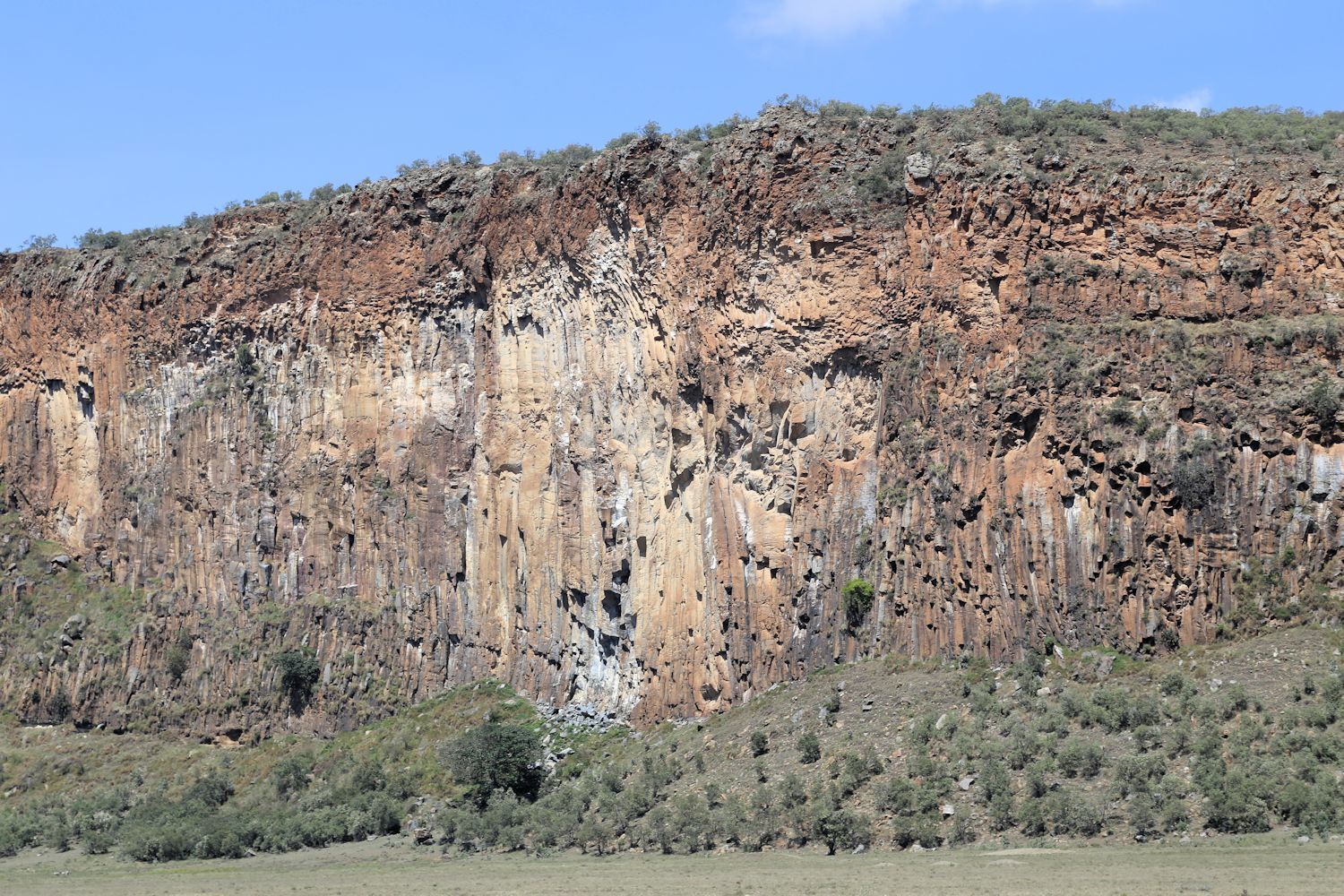 After almost a one hour drive, we parked our bicycles at the last point where you need to continue on foot.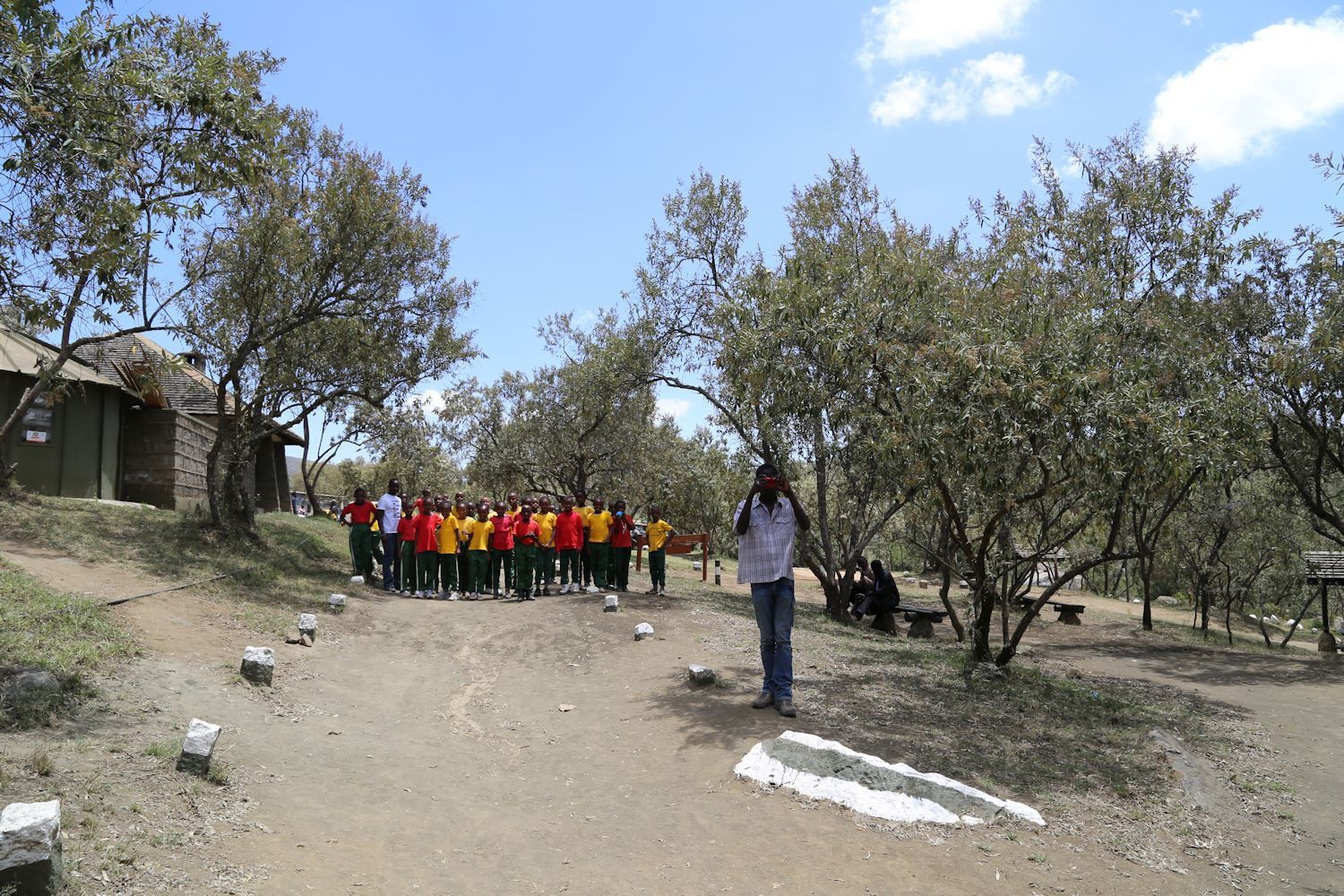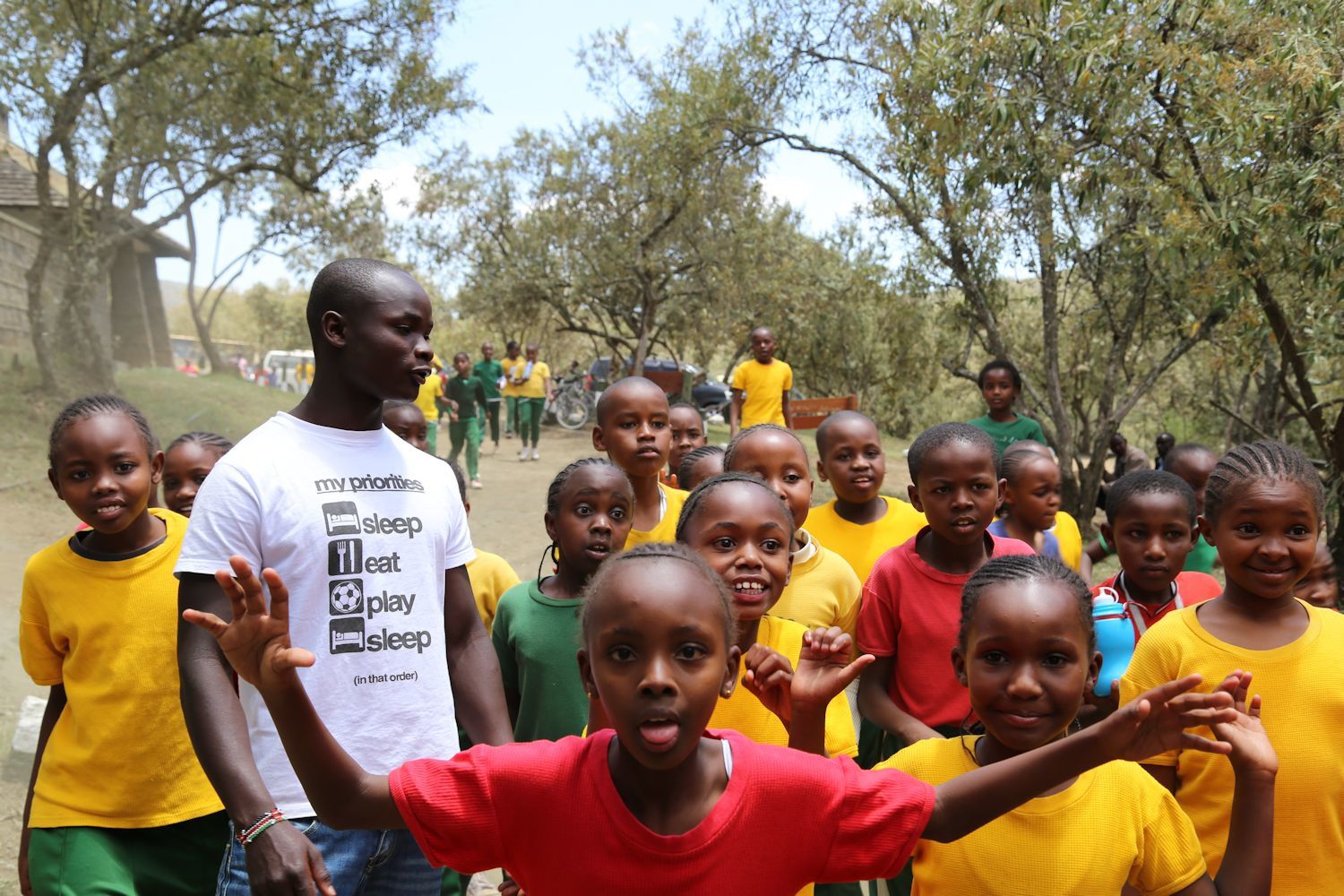 We bumped into a cheerful school trip to Hell's Gate National Park. They all tried to be in the photo frame :)
It was another 60-minute hike (some minor climbing involved), were you pass by the famous rock that ispired the same rock in the Disney's Lion King.
Many of the places are quite slippery so watch out for yourself and your camera from being smashed!
We continued walking until we reached the Devil's Den. (though there was no devil when we arrived there).
The famous Lion King's rock and The Devil's Den
One more hour to make it back to the bike's parking. However, by then, as not the top athletes of the world, every one was exhausted and too lazy to make it back to the gate on a bicyle. So, we opted for a Taxi after giving some extra to the guide so he could take care of the 4 rented bikes.
We were so lucky with the taxi that was provided to us. It was a crappy old Suzuki Vitara that had almost everything broken inside and out. So, the AC was not working...but it does not end there...as the windows don't work as well. We had to hold manually one of the doors open during the trip to let oxygen and dust enter the car. After a 20-minute ride, we were finally back at the gate!
Thank you for reading my blog!
In the next post read my husband's story about his Mount Kenya Hike experience.