Hello everyone! In this post I would like to show you two places (our compounds) where we have been living in Nairobi, Kenya for almost a year.
When my husband told me that our first family mission (2012-2013) would be in Kenya I imagined desert and no greenery at all. However when we arrived I was amazed with all year round lush greenery, forests inside the city, a lot of parks and botanical gardens.
We arrived in Kenya in late October 2012.
In Nairobi we lived in 2 compounds. Both near Ya-Ya center. The first one was older and much smaller.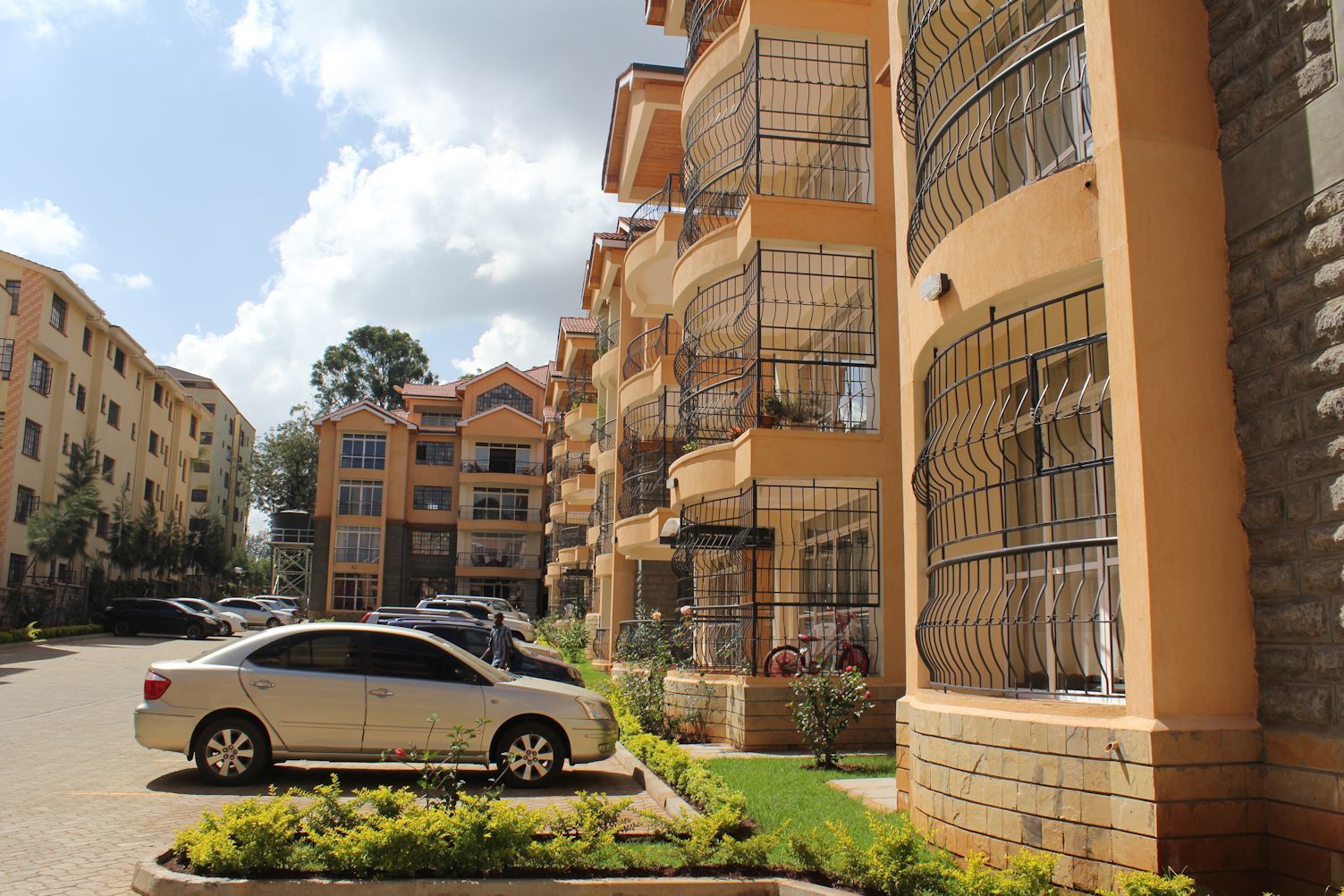 Maybe you have already noticed that all the windows and balconies have grills. This is not for the design sake, but because of difficult safety issues in Nairobi.
Our compound as all compounds in Nairobi had a bid electrified 3 meter fence around. We also had 24/7 security sitting near the entrance of the compound.
This was a real shock for me at first. To be frank sometimes I felt unsafe, especially when my husband was away and I had to stay home alone for a week or so.
I like gardening, that is why we had many pots on our balconies.
I enjoyed the most beautiful flowers in Kenya that grow in the wild or are cultivated for export.
Kenya is expensive country, especially for expats and tourists, but flowers are extremely cheap there (if you know the price and bargain right).
My favorite flowers were Paradise Bird Flowers.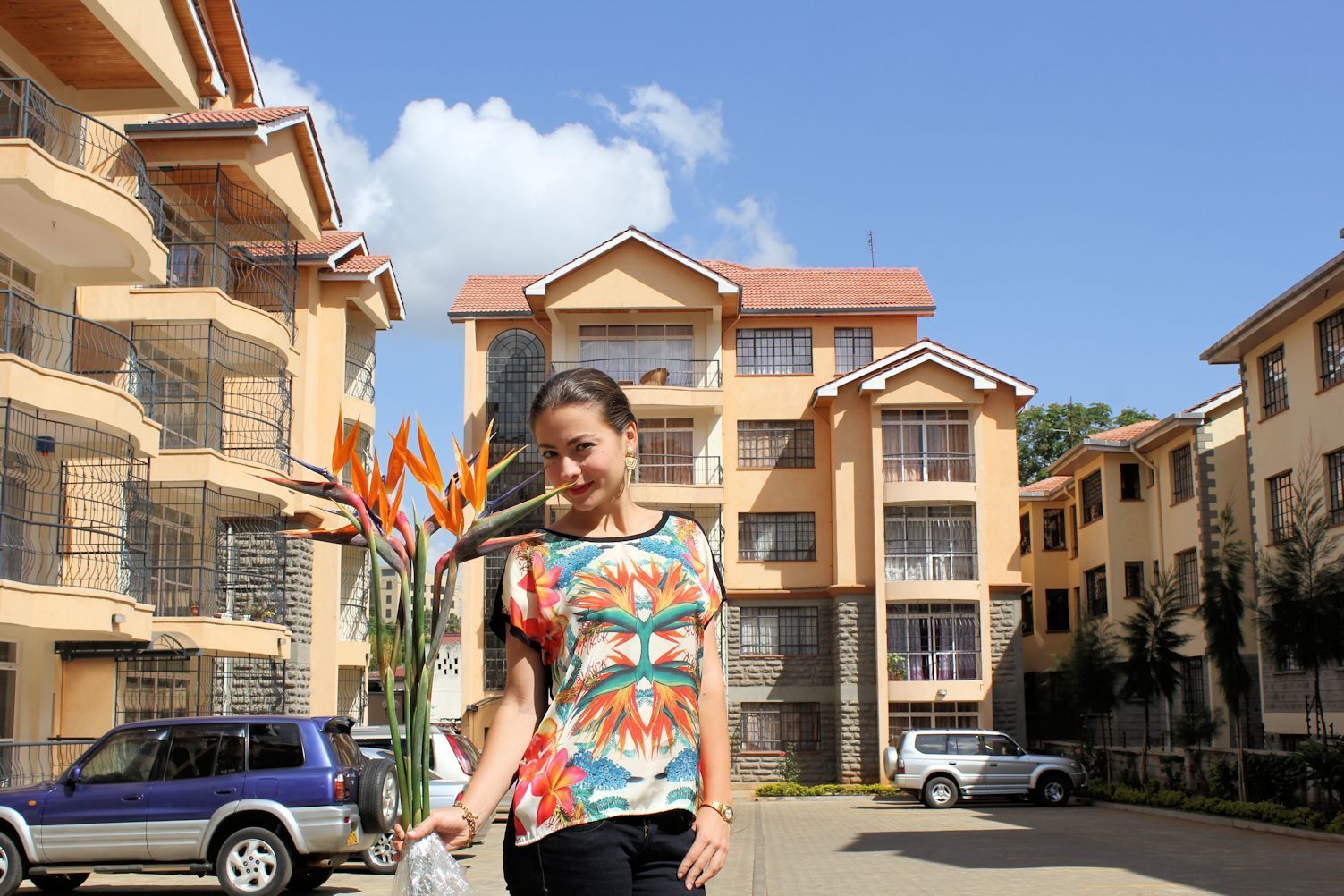 The majority of population like flowers and plants. Most of Kenyans had pots with plants and flowers on their balconies.
Our compound (as almost everyone, I think) had its gardener, who's done a great job.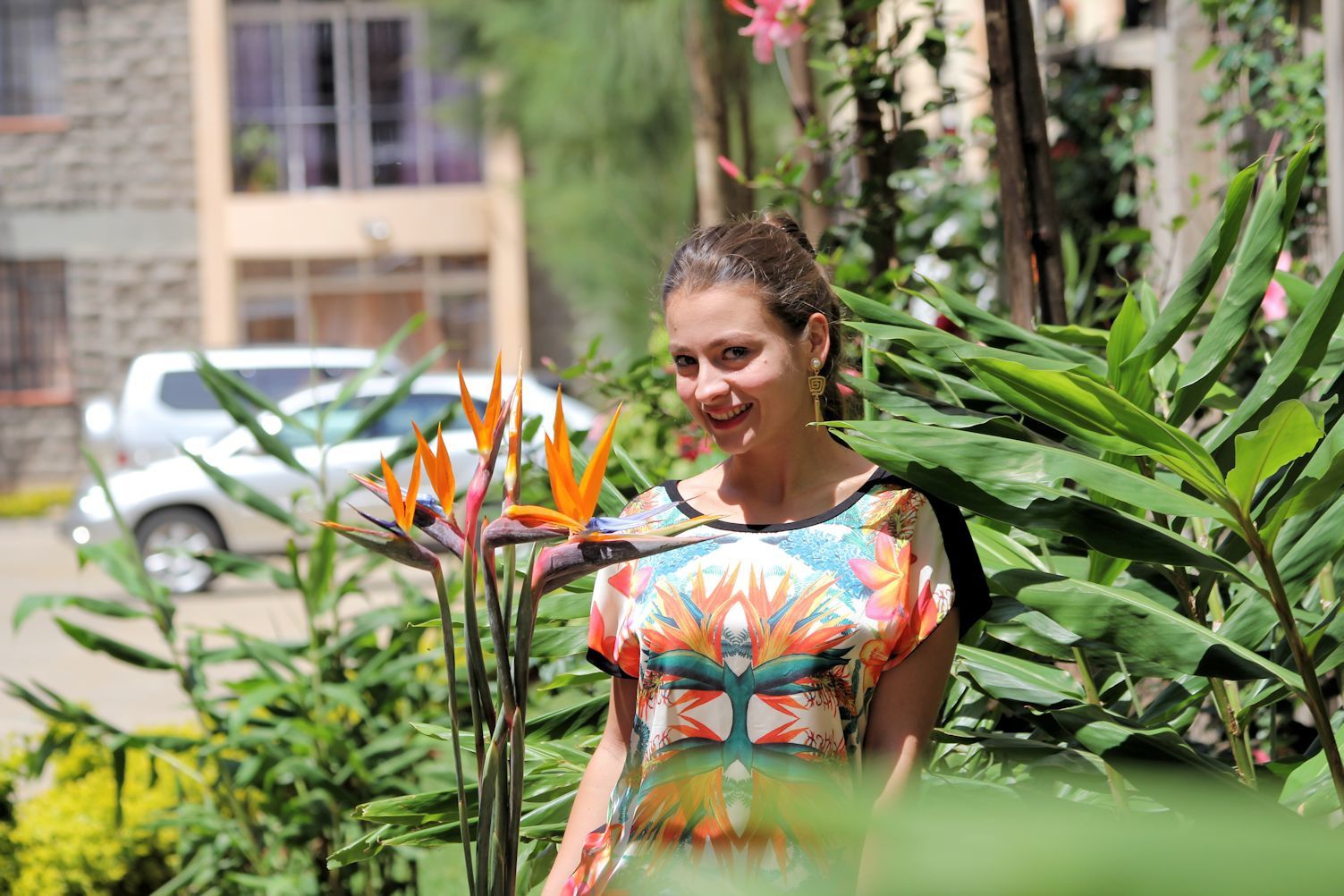 In the compound we also had a swimming pool. Not big, and not very clean as for me. That is why we had never swum there, although some of our neighbors used it.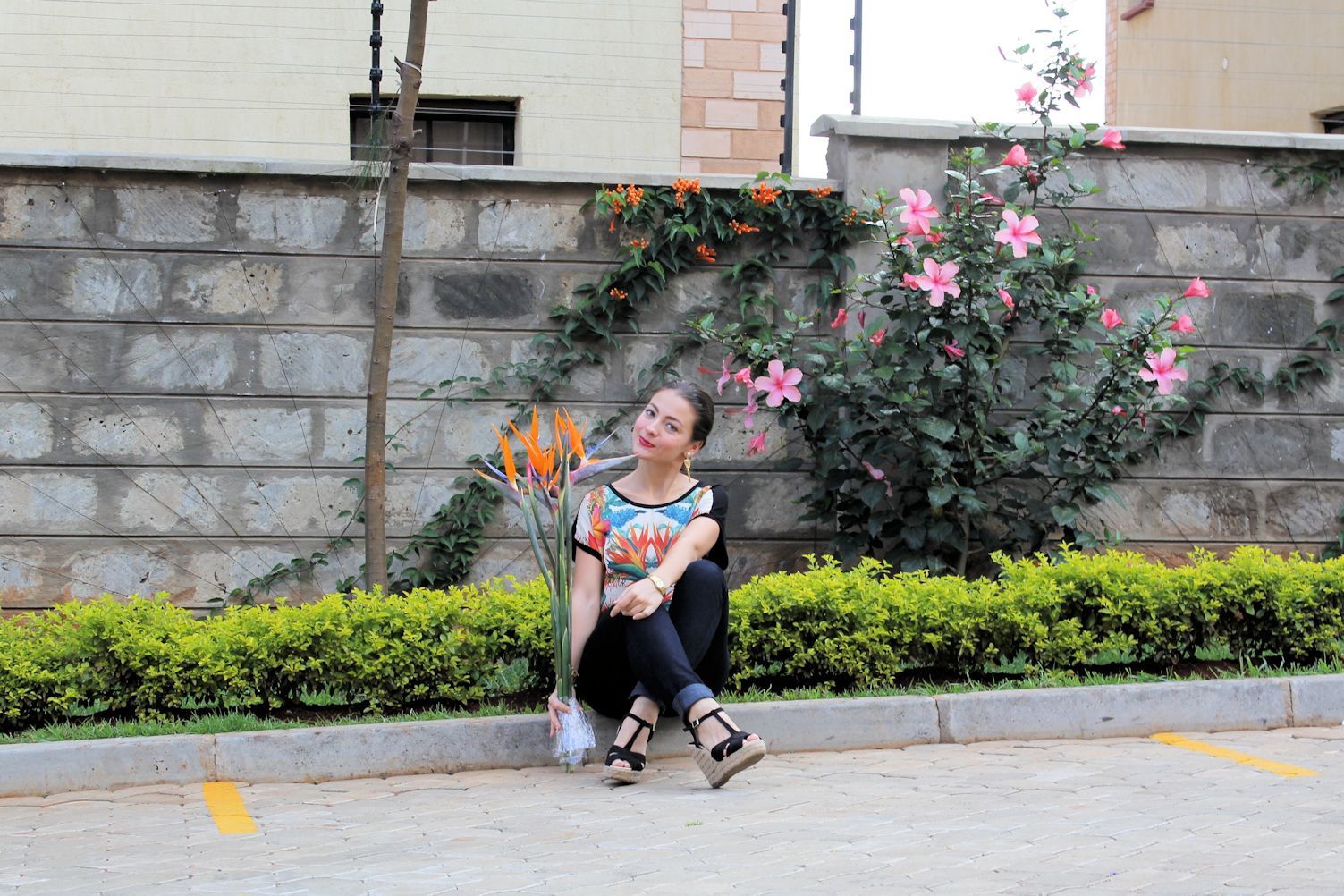 Thank you for reading my blog!
In the next post my husband Raad will tell you about his visit to Hell's Gate National Park as he visited it without me and kindly volunteered to write a post.