Hello everyone! This post is about the first time we saw lions in Kenya.
Since our first game drive in Nairobi National Park we were not lucky enough to see lions. This became our dream which came true in Taita Hills Sanctuary only after a year of safari experience.
The best thing was that we saw 7 lions (2 lioness, 3 cubs, 2 grown up lions) at once and have been watching them for more than an hour from the closest distance possible.
This lion preferred to stay rather far off.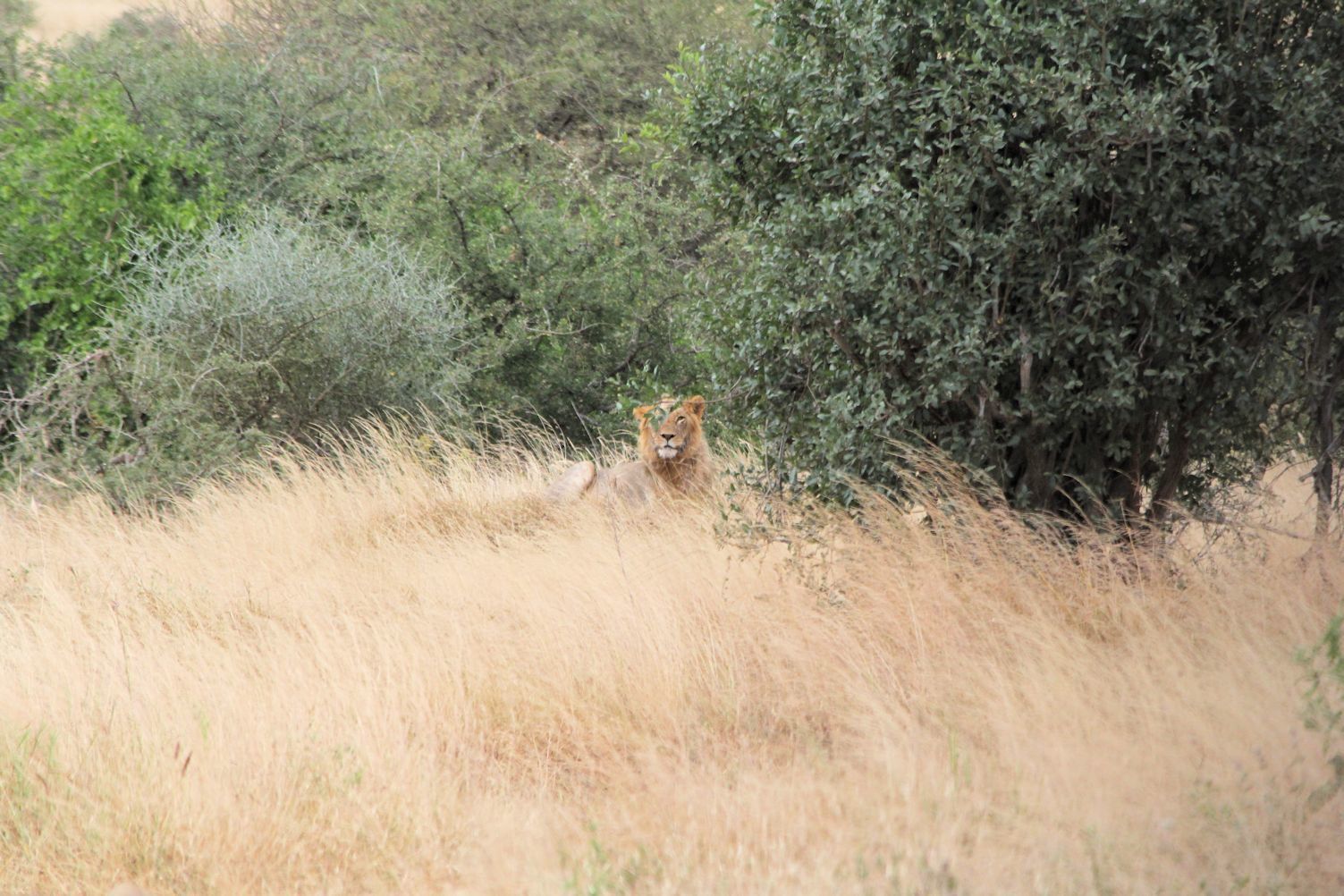 At some point the lioness decided to come close to our car and rest in high grass.
Lion refused to stay alone and came to join his lioness...
This photo was taken from the first seat of our car.