Hello! This post is about our quick stay in an exquisite Sarova Taita Hills Game Lodge.
This time we decided to visit Taita Hills Wildlife Sanctuary which is a private conservancy of 28,000 acres located at the foot of the Taita Hills and adjacent to Tsavo West National Park, one of the world's largest game reserves. We booked Sarova Salt Lick Game Lodge, and started our journey early in the morning (at about 6 am) and drove Mombasa road till the Voi town. The road itself was very tiring and exosting and took us more then 6 hours to get to Sarova Taita Hills Game Lodge where we were supposed to check in for Sarova Salt Lick Game Lodge and to have our lunch.
This is how we drove now and again.
Fortunately, having arrived to the Lodge we were compensated for our "suffering" by offering us cool wet towels and refreshing fresh mango juices.
Built in the shape of a German Forte, Sarova Taita Hills Game Lodge is one that bursts with rich history from the World War II.
The Lodge has beautiful well kept gardens and spacious Safari style common areas. We haven't spent the night there, so I can say anything about their rooms, though I am sure they are of the same high level, considering they all enjoy private balconies and Taita Hills views.
One of the best thing at this lodge was food. Very delicious, great variety of main dishes, salads, deserts; impeccable for both meat-eaters and vegetarians.
Sarova Taita Hills Game Lodge provides the exceptional experience of proximity to the wildlife and a viewing gallery from the comfort of your room balcony . Since the lodge is unfenced, animals such as gazelles and elephants are commonly sighted on the grounds and at the watering hole near the swimming pool.
This watering hole built a few meters from the pool attracts lots of animals
(gazelles, elephants, buffalo) and birds, adding the overall experience.
There is a board where the administration and guides note what animals have been seen so far with their location.
All in all we could definitely recommend this place!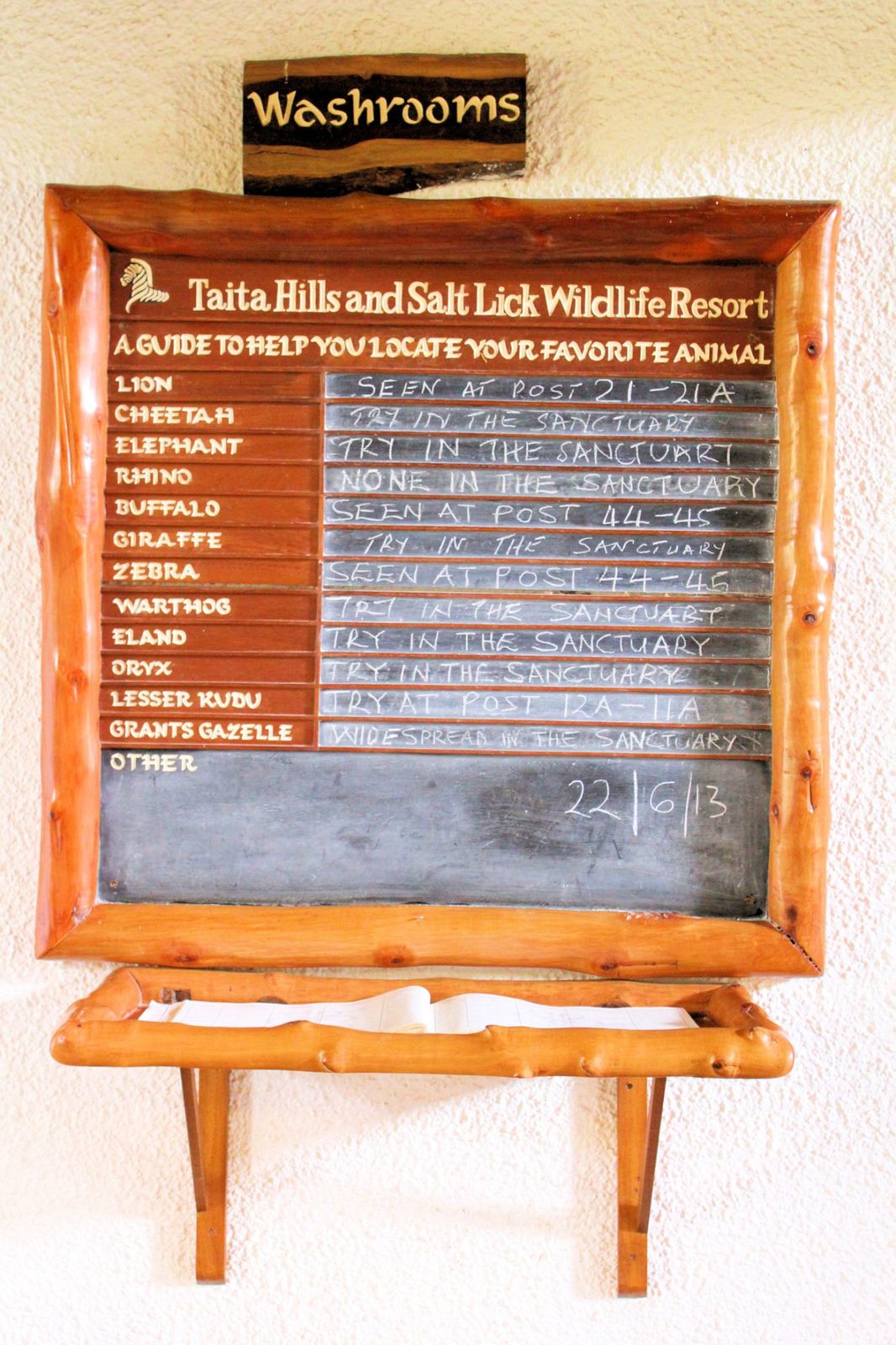 After our delightful and relaxing stay in Sarova Taita Hills Game Lodge we continued our game drive in Taita Hills Wildlife Sanctuary hoping to see the famous Big Five.
In my next posts read about our special game drive in this private sanctuary and about our unforgettable stay in Sarova Salt Lick Game Lodge.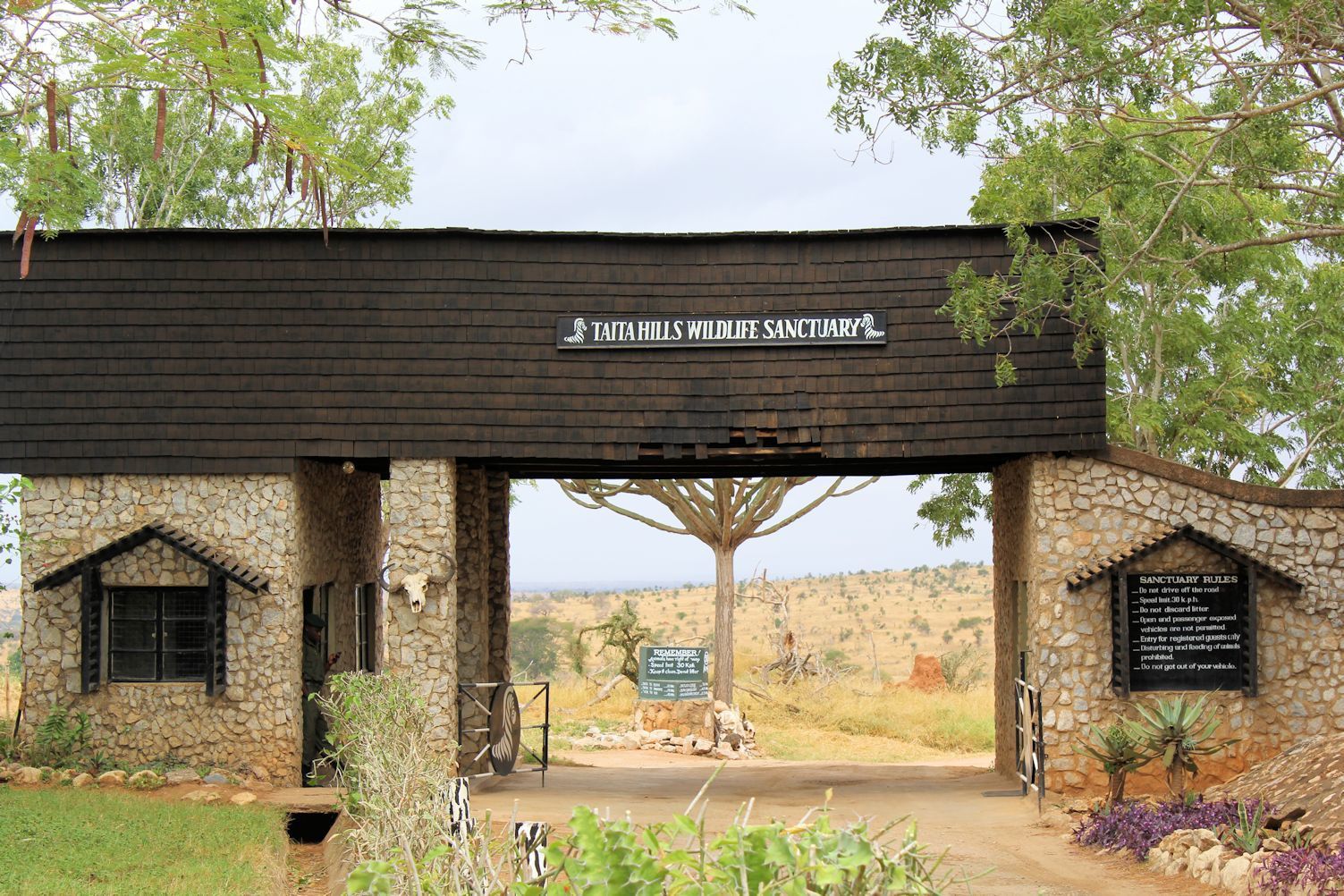 Safari Holiday Kenya | African Safari Lodges - Sarova Taita Hills Game Lodge
Enjoy safari holiday in Kenya with stay in our safari lodges as we offer all the luxury accommodation and amenities.