Hello! This post is about our stay in Sarova Salt Lick Game Lodge which is situated within the boundaries of the Taita Hills Sanctuary and our game drive there.
I have not published new posts for a while, and you must have wondered what happened and whether we gave up on our traveling... Just the other way round. We have been traveling so much lately, that I had so little time left. But the good news is that more blogs are coming.
Soon after we left Sarova Taita Hills Game Lodge we went for a short game drive, which was fun and interesting as usual))) Here are some of wild nature we watched inside the sanctuary.
On approach the hotel looks amazing, up on high stilts with animals very close it really makes the safari experience all the better.
We stayed in the lodge for one night. When we arrived we were very surprised to see this almost kind of 'castle'-like building built on stilts high above the ground. The towers are connected to each other by hanging bridges. This hotel truly is a very special place to stay, as because of the high buildings, the animals can come very close to the hotel without any fear.
It's truly a unique experience to see all the impalas, baboons, jackals, vultures, and all the other animals just pass trough underneath you while you are in great comfort in the lodge, btw even a giraffe can walk underneath easily!
After we checked in we went upstairs to the bar and restaurant were exceptional, all with views over the watering hole to see about 200 Water Buffalo moving around the watering hole, quite a sight!
Picture taken from the reception/seating area
There is an underground viewing tunnel that is only a few feet from the waterhole where you can get even closer, or sit in reception where you can almost touch the animals drinking.
We were shown to our rooms which were superb, very ethnic and African in feel, very clean and luxurious! The rooms are kept very clean with en suite and tea and coffee making facilities. Beautiful views from the window across Taita Hills.
Going to the dinner and to the breakfast my husband was so excited feeding courageous birds. The birds that land inches away from you are out of this world.
Talking about this place, all I can say it was impeccable: service, accommodation... The ambiance created by the Salt Lick Lodge and the staff is also something to mention as they make you feel at home. The food in this lodge was also of a very high quality with plenty of choices on offer.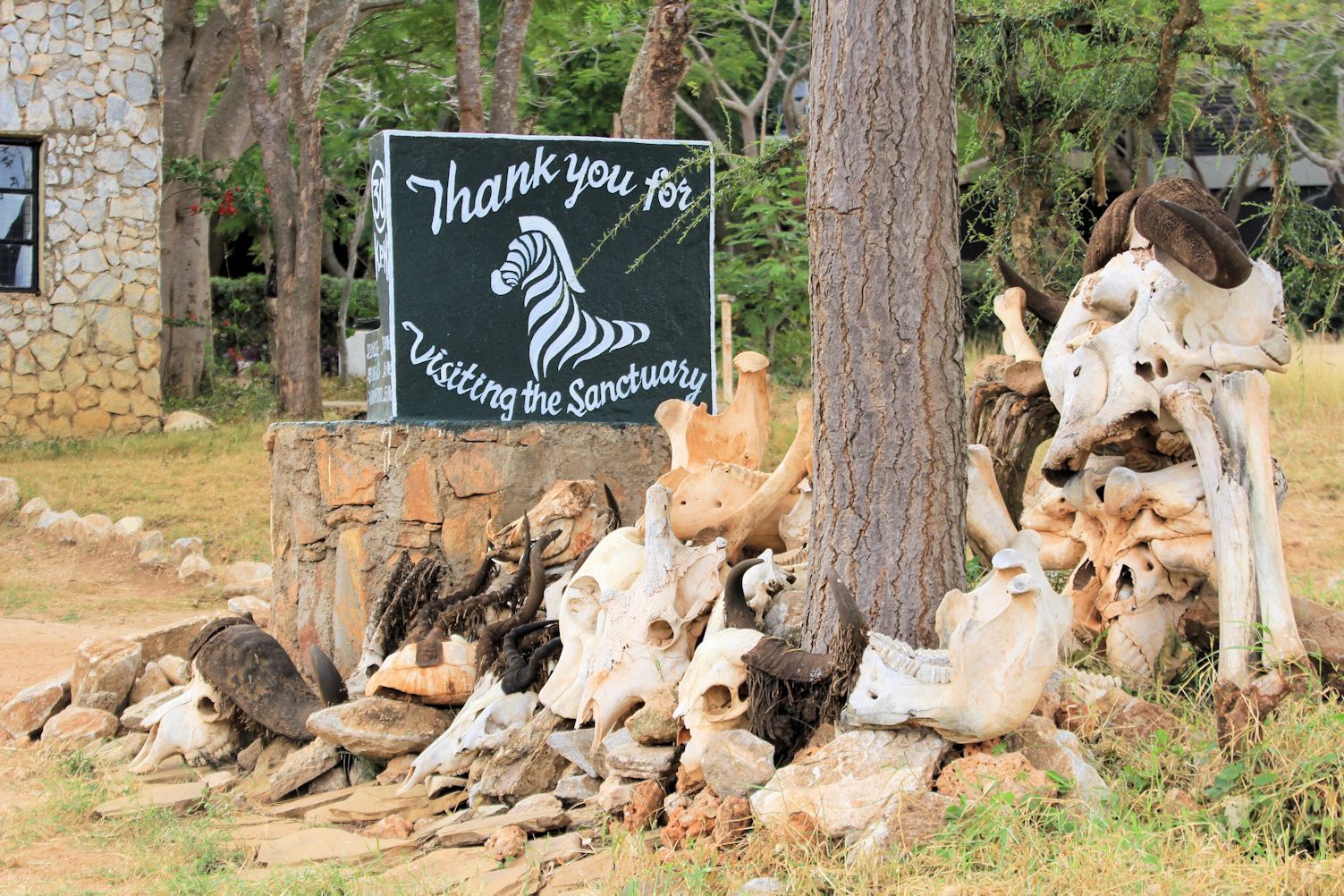 Sarova Salt Lick Game Lodge was a really memorable place that you have to be there to really appreciate.
For those who decide to visit Taita Hills Sanctuary and stay at Sarova Salt Lick Game Lodge here my main advice:
- ask for room facing water hole. These rooms are even numbered. Second level rooms have even better view, and are more spacious.
Tsavo Lodges | Safari Hotels In Kenya - Sarova Salt Lick Game Lodge
Our Tsavo Lodges in Kenya provides excellent opportunity to view wildlife at close proximity. This extraordinary lodge is situated in midst of Taita Hills Wildlife Sanctuary.