Hello! This post is about our visit to Nairobi National Museum.
Nairobi National Museum is located at the Museum Hill, approximately 10 minutes drive from the Nairobi city centre. It was officially opened in September 22nd 1930 and named Coryndon Museum in honour of Sir Robert Coryndon, one time Governor of Kenya. In 1963 after independence, it was re-named the National Museum of Kenya (NMK).
We visited the museum on a weekend and it was quite empty, so nothing disturbed us from enjoying the exhibitions.
The first halls were mammals and birds of of East Africa, all stuffed and looking a bit sad and tired (see them live in the Nairobi National Park). If you like to see stuffed animals and birds of Kenyan wildlife, than, of course, this is the place to go.
Next to that is the Cradle of Civilization, tracing man's evolution. This is a hall for early man, and early man bones.
Upstairs is a hall about tribes and traditions, recent Kenya history (including colonial rule, building of railway, and independence) and an art gallery.The second floor has an extensive History of Kenya display that neatly summarizes the precolonial, colonial and post independence eras. Also upstairs is the Cycle of Life exhibit that explains the rituals and artifacts associated with birth, adult hood, marriage, and death in the different tribes of Kenya. If you take your time and walk through these two exhibits you will understand better the meaning of street names, crafts for sale, to the national flag and dress.
The museum has a main and temporary exhibition areas. When we came there was some construction going on inside, so obviously some exhibitions were not accessible.
To sum up, I think there's a lot of wasted space and maybe the museum benefits more from hosting events rather than its exhibits. I am sure one can do it much more impressive and entertaining, especially for kids and pupils. There are so many great examples worldwide, e.g. Smithsonian in Washington D.C. General impression is that the museum could do a lot better and make the exhibits less disjoint if they have any real attempt to tell a story.
Traditional and modern basckets KIONDO, used for carrying goods
The best part of the collection are in the "skull room" which houses the most important collection of prehistoric skulls in the world as some of the most significant anthropological discoveries in the world including Turkana boy, the oldest known full skeleton of a prehistoric human (1.5 million years old).
The Nairobi National Museum tells the history of man with original fossils from historical sites around Kenythat are found nowhere else in the world. It's a subject they're familiar with since according to the theory homo sapiens originated in the Rift Valley in Kenya.
We were also particularly intrigued by the section on the growth of the modern nation and the building of Uganda railway between Mombasa and Lake Victoria by 38,000 Indian contracted laborers between 1896 and 1901. Interesting fact is that of these, about 2,493 lost their lives to lions of Tsavo, diseases and other causes.
When you buy a ticket for the museum, you have two options, whether you want to visit a snake and other reptiles pavilion or not. We opted for the ticket that included the 'snake park' which was a nice way to end off the tour.
I can not say it was an amazing unforgettable experience, and they could at least clean the windows of the snake reservoirs, because it was not challenging to take a photo but to see actually the snakes.
Tortoises were in a better proximity and could be approached almost from all sides. And crocodiles as usual looked full and satisfied:)
One say that the best things in life are for free (sun, air, water). So it is not surprisingly that the highlight of our trip was a wonderful garden (free entry) featuring native Kenyan plants, including traditional medicinal plants. This botanical garden with a lovely view was beautiful, peaceful and educational.
Do not miss this nature walk around the grounds with many plants, trees and a beautiful pond complete with lily pads. We saw many birds, and was an oasis in the pollution, traffic and hustle and bustle that is the city. They also have a mini amphitheater on site where there is sometimes musical concerts.
The shop at the museum was certainly worth a visit, prices were very reasonable for good quality local goods.
Note that there are 2 shops. One is at your left when you walk through the main entrance. The guard is usually sits in front of this shop. The prices are really reasonably there and they have wide variety of locally made things. So I can recommend this place.
The second shop, called Kenya Museum Society Shop has much higher prices.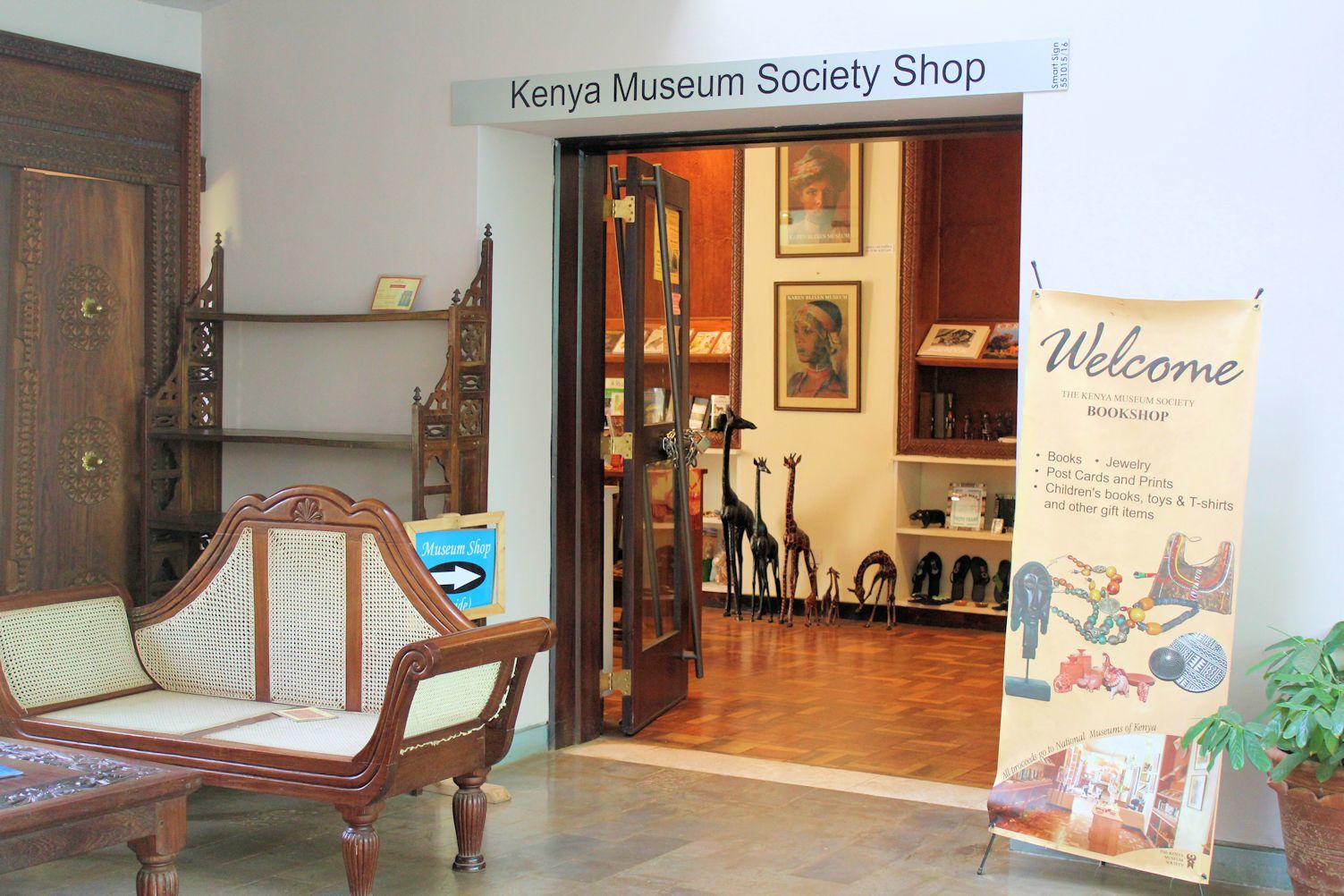 For those who decide to visit the museum, here some advices and useful info:
- The museum is open on all 356 days throughout the year from 0830hrs -17300hrs.
- An hour and a half to two hours is more than enough to do the museum.
- You can have a free guide to show you around, their guidance is supposed to make your visit more informative and interactive.
- Fridays is the day most school children are visiting so try to avoid at all costs.
- DO NOT miss FREE walk in Botanical Garden and Nature Trail. I could easily come back just for that walk.
- Leave some time for shopping and dining options (cafe overlooking the gardens).
- Use the clean toilets inside the main Museum building. The toilets near the restaurant were in poor condition.
National Museums of Kenya - Nairobi National Museum
The National Museums of Kenya (NMK) is a state corporation established by an Act of Parliament, the Museums and Heritage Act 2006. NMK is a multi-disciplinary institution whose role is to collect ...