Kazuri, which means "small and beautiful" in Swahili was founded in 1975 by Lady Susan Wood, a daughter of English missionaries, who returned to Kenya in her adulthood. Initially she hired two disadvantaged women to create selectable beads in a shed on her property in Karen, Nairobi, Kenya. But then she quickly realized that there were many more women who were in need of jobs and so Kazuri Beads began its long and successful journey as a help center for the needy women especially single mothers who had no other source of income.
In 1988, Kazuri became a factory and expanded to employ over 120 women and men. Currently, the business supports around 400 employees (over 340 women, mostly single mothers). It is equipped with a clinic, providing free medical care for employees and their immediate families.
Today Kazuri produces a wide range of hand made, hand painted ceramic jewelry that shines with a kaleidoscope of African colors and Kenyan art that reflects the culture and the wildlife of Kenya and appeal to a worldwide fashion market. Each bead is shaped by hand, then polished and kiln fired, painted and fired again before being strung into a necklace. Kazuri's beautifully finished products are made to an international standard and are sold worldwide. These standards are maintained through high training standards and a highly motivated management team.
Their workshop is still located on a portion of the farm once owned by Karen Von Blixen, of 'Out of Africa' fame, at the base of the Ngong Hills outside Nairobi.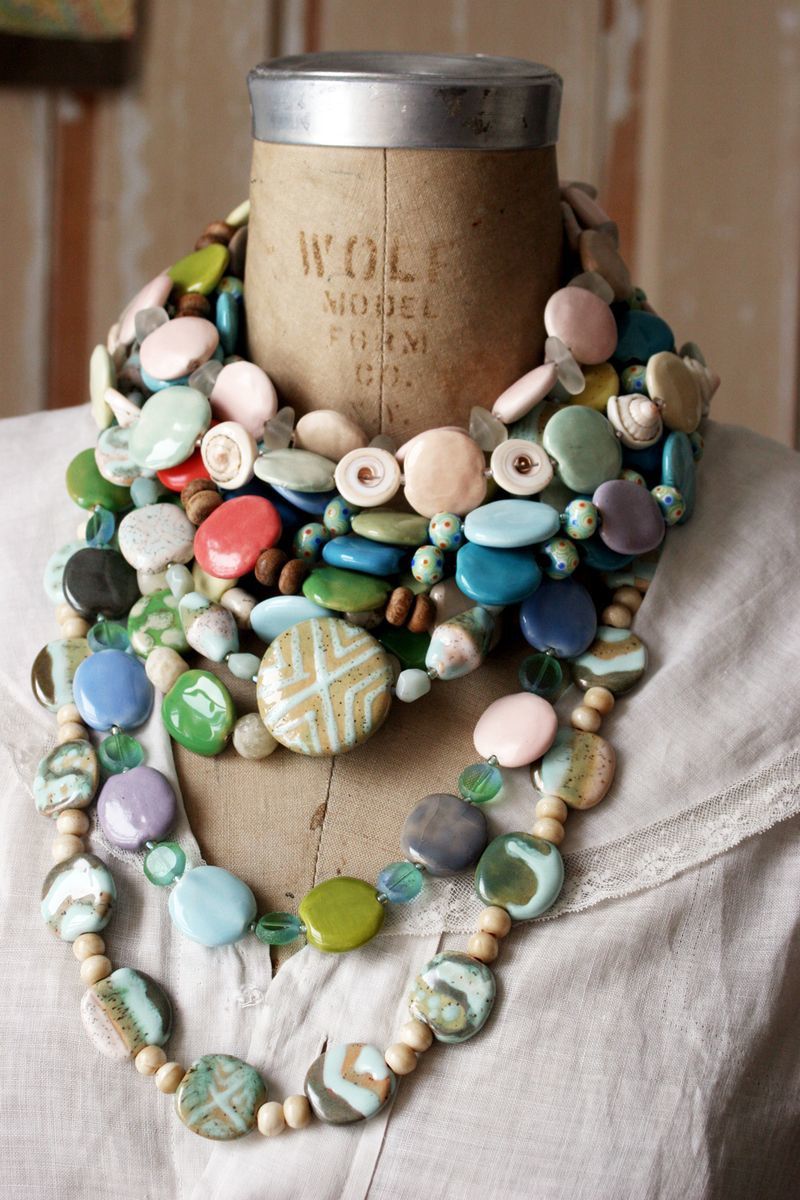 Being fond of Kazuri's philanthropic roots we decided to come and visit their workshop in Karen. We were warmly welcomed by the administration of the factory and offered a free tour on the premises for us to see how the beads are made - from the raw material, the pressing of the material, shaping, burning, glazing etc.
Here women are trained and apply their skills to produce these unique and beautiful beads and jewelry. The beads are made with clay from the Mt Kenya area thus giving them authenticity to their craft. The factory acts as a social gathering with the hum of voices continuing throughout the day.
One of the guides took us through the process starting with the clay brought outside of Mount Kenya, the sifting and processing and purifying of it. Then the shaping of beads, through the rooms in which ladies sit at long tables, quickly turning the clay into shapes. Then the colors, the firing, the making of necklaces, bracelets and other designs.
After an informative tour all visitors can visit their gift shop. The shop is well organized, with jewelry grouped by color, and necklaces hung by length. They have beautiful beads in all colors, shapes, styles and sizes hard to choose from. The company also offers pottery, with bowls, mugs and other items hand crafted on potter's wheels. Buying from the store supports the workers in the factory, their families, and the local community.
Do not expect the prices to be cheap (e.g. a necklace 15-30$), although buying Kazuri products you know that what you are buying is locally made, original and feel good supporting the factory. Plus, these are great souvenirs from Kenya and easy to pack.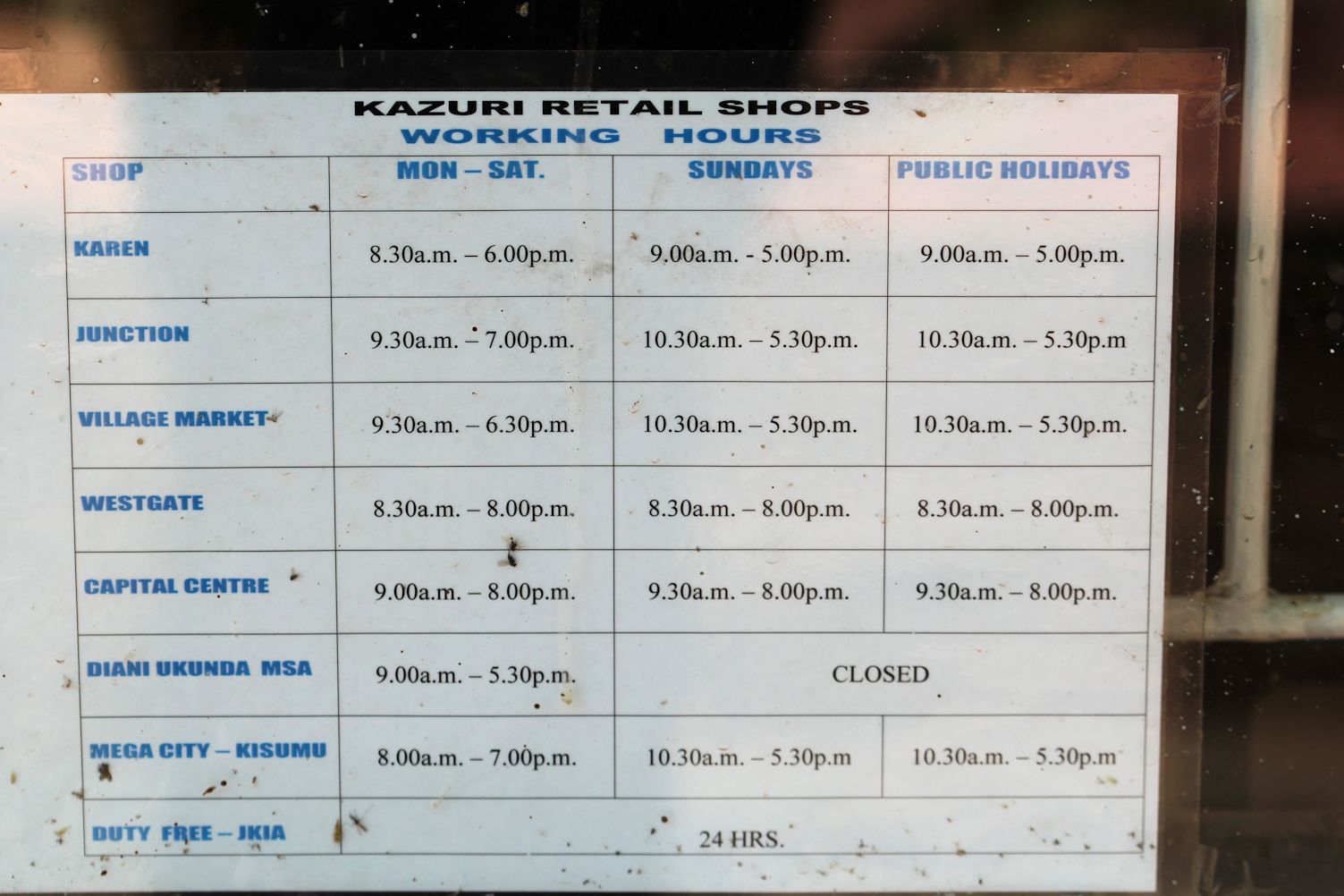 For those who hesitate whether to visit the factory or not here are some tips:
- if beads are your thing, you are a jewellery lover and business-development projects interest you, then visit.
- It's not a long tour - 30 minutes at most. But before going there make sure the factory is open and you will see women at work. Otherwise they will most likely to show you all the parts of the factory, but without employees it is not the same. On Saturday they close early before noon.
- They have a room in which you can choose to purchase individual beads, if you want to make your own jewelry.
- The beads are really beautiful and make a wonderfully unique gifts for those at home from Kenya.
- Your visit to Kazuri Beads Factory can be well combined with Giraffe Centre and Karen Blixen Musem during one day as all located near by (5 minute drive from each other).