Hello everybody! In my today's post I will show you my old photos from one of our first trips with my husband to Dana Nature Reserve.
Dana Biosphere Reserve is situated to the south from capital Amman and it is the largest nature reserve in Jordan. However not many people heard about it and only few have visited it. It is a kind of a well kept Jordanian secret.
To be frank I do not understand why Dana is not in the list of the main tourist attractions in Jordan.
On our way to Dana we noticed how amazingly changed the scenery.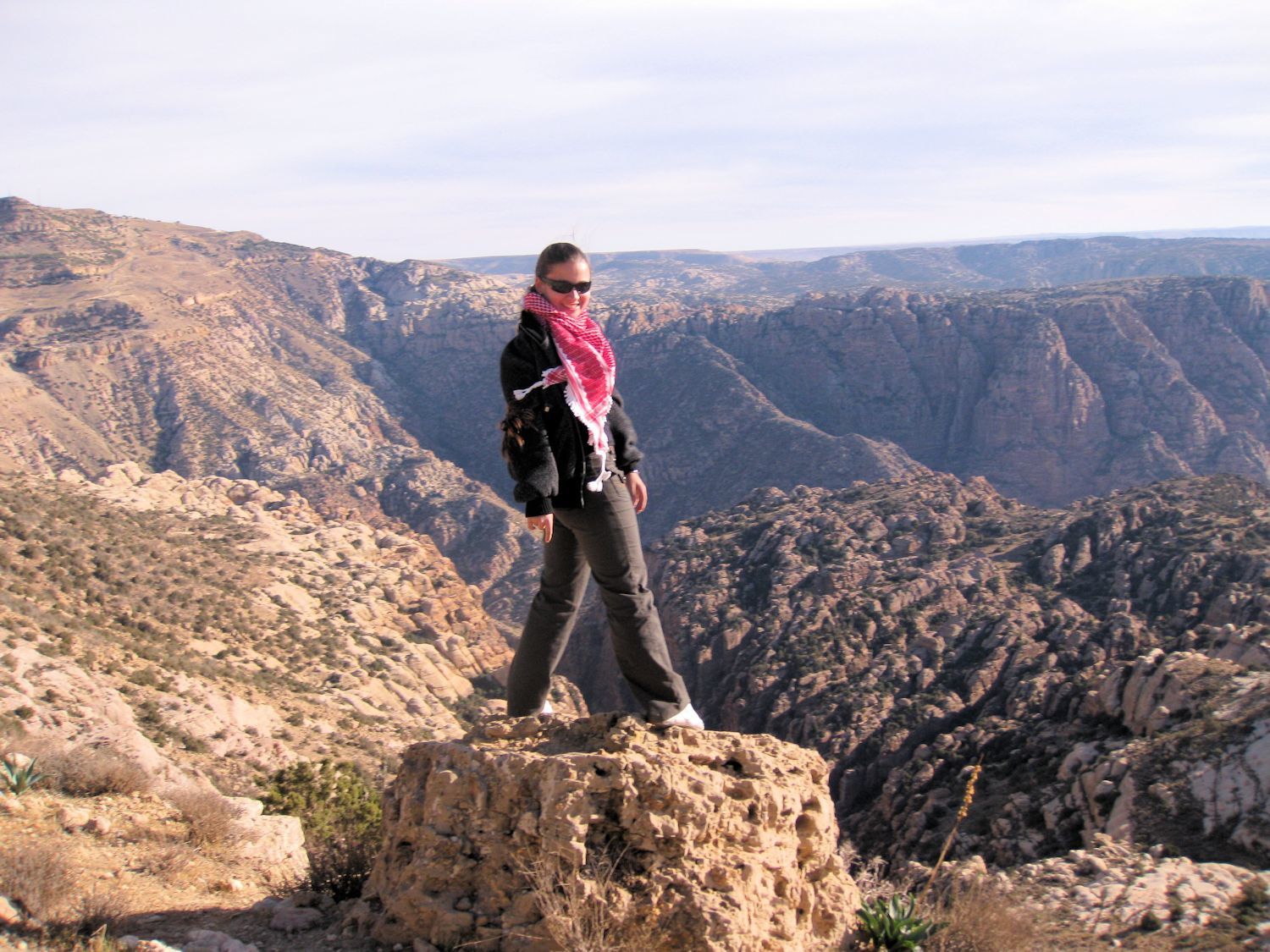 We went there in 2008. Time flies. (Btw. Do you think we have changed a lot?) So many things have happened since that time. The most important that now we are a family:) Those days we were just going out.
Dana is all about spectacular views and interesting rock formations.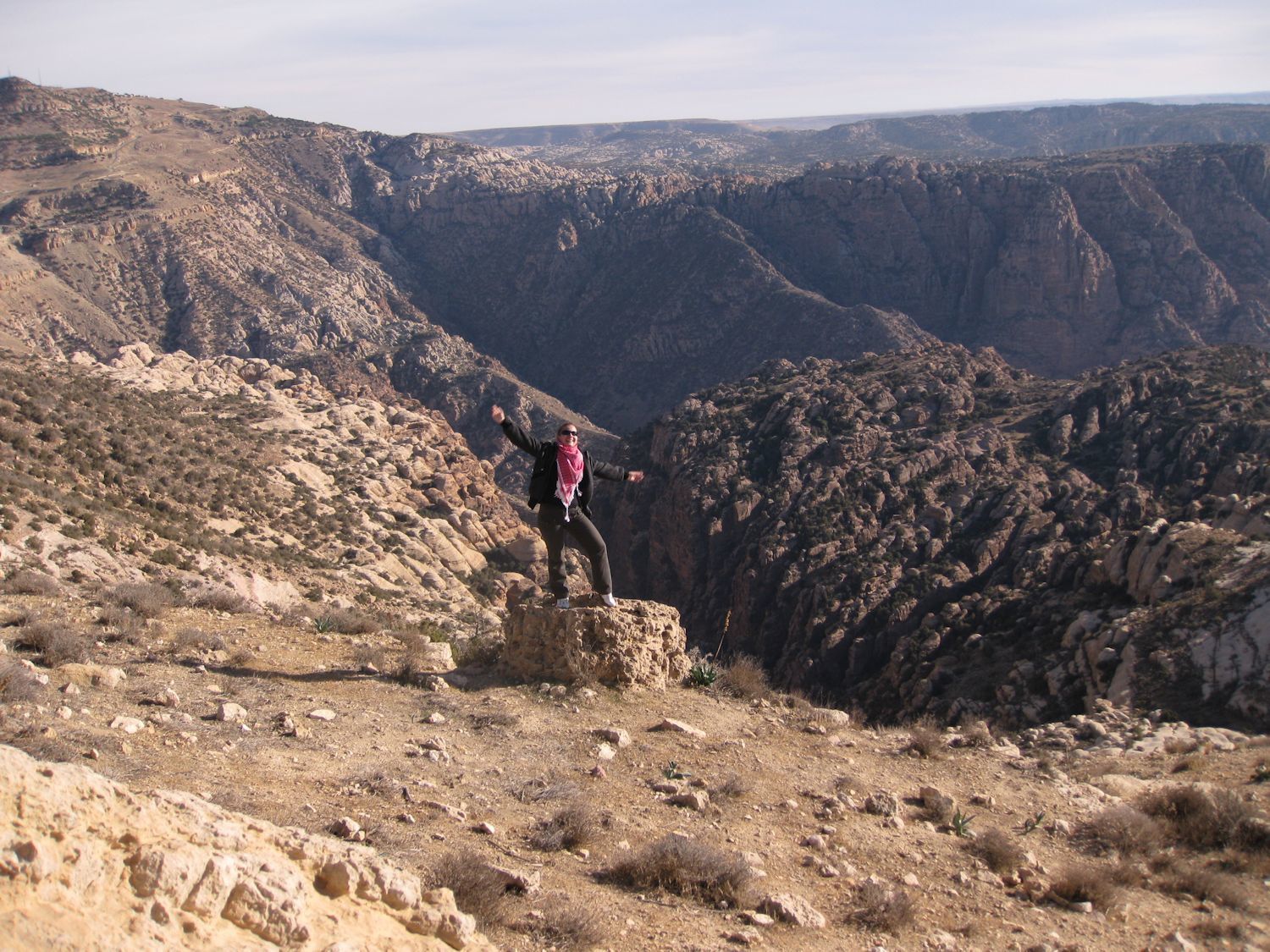 The mountains are cut by many steep-sided wadis, often lined with a lush growth of trees and shrubs.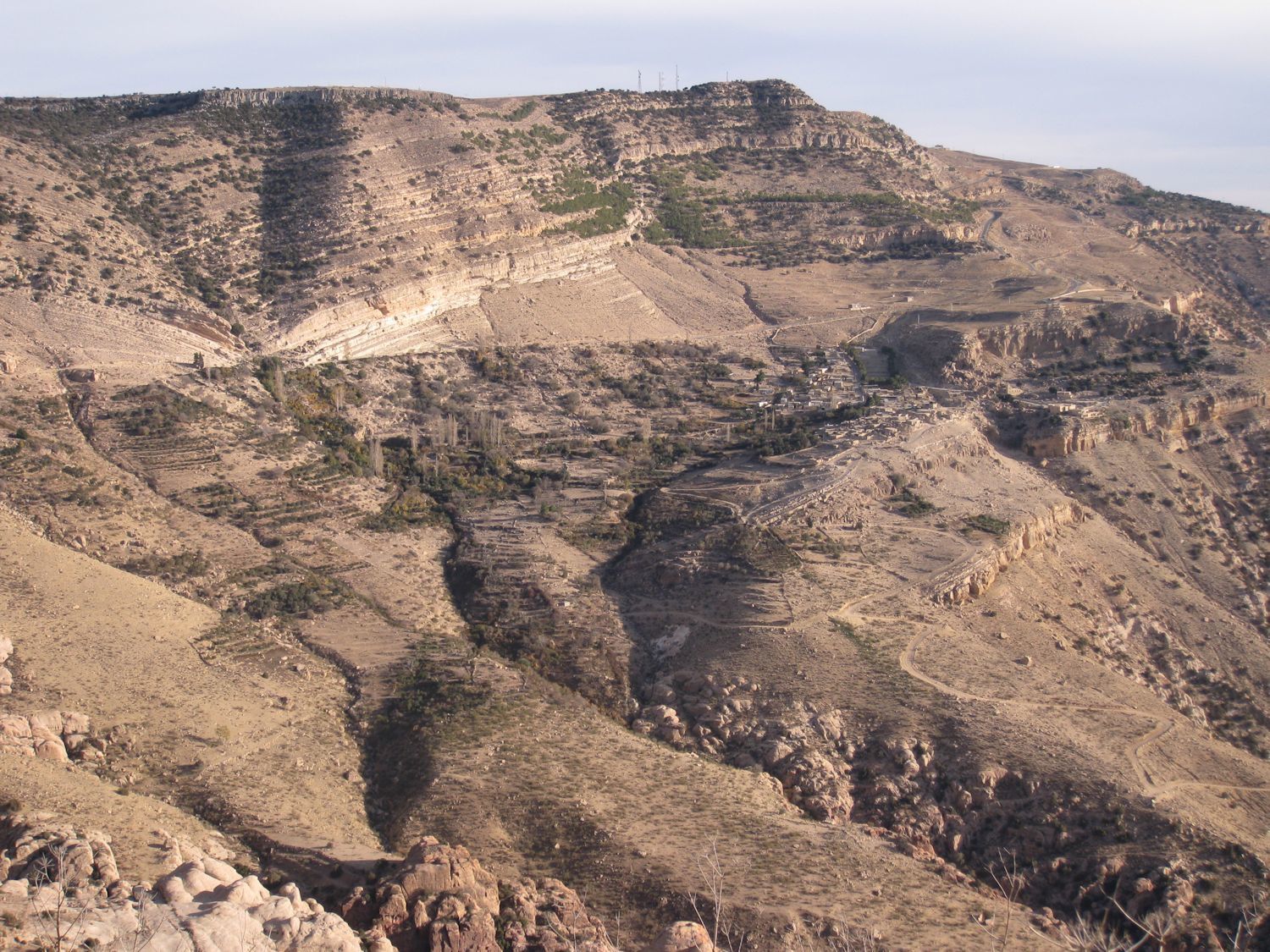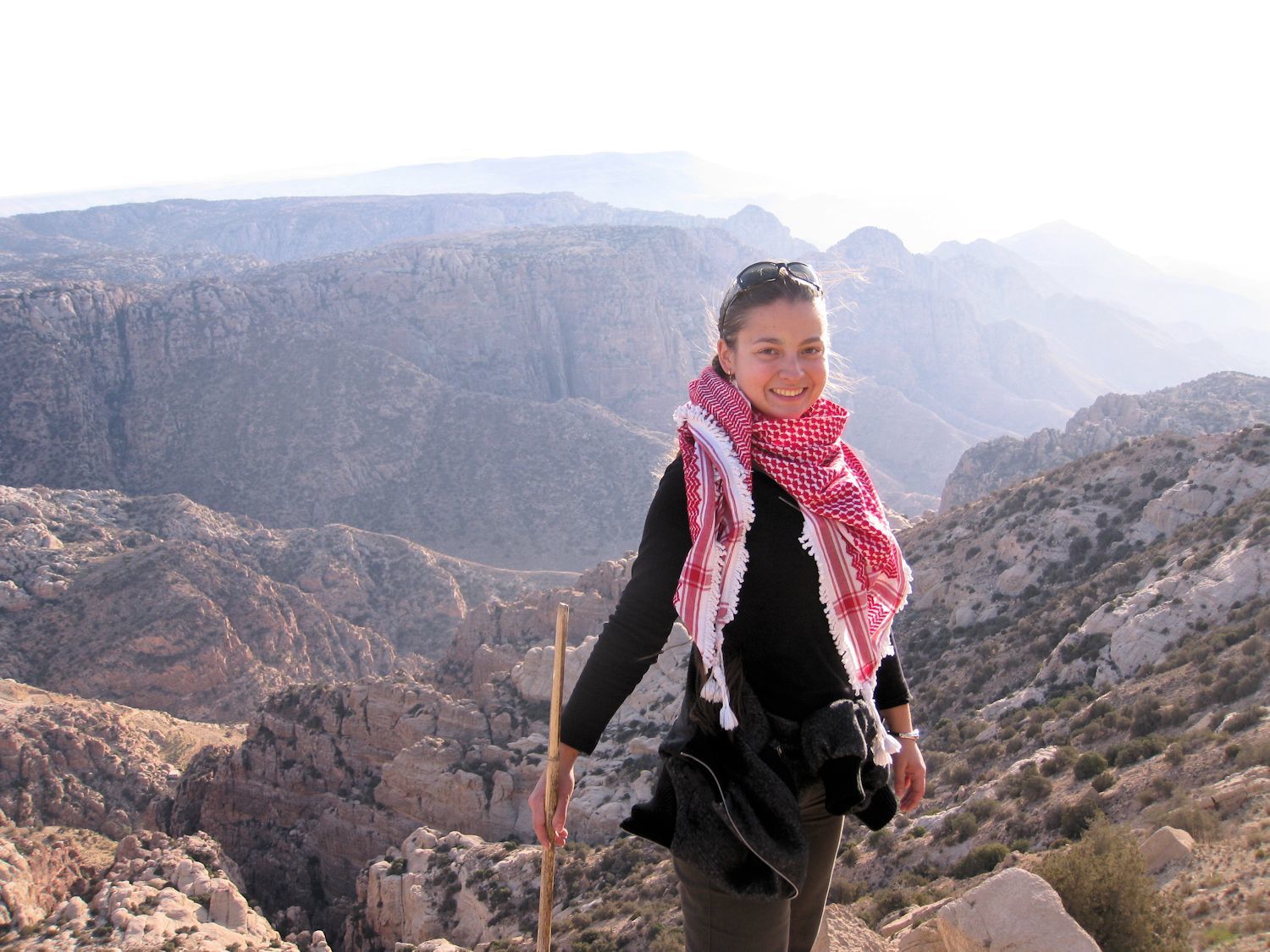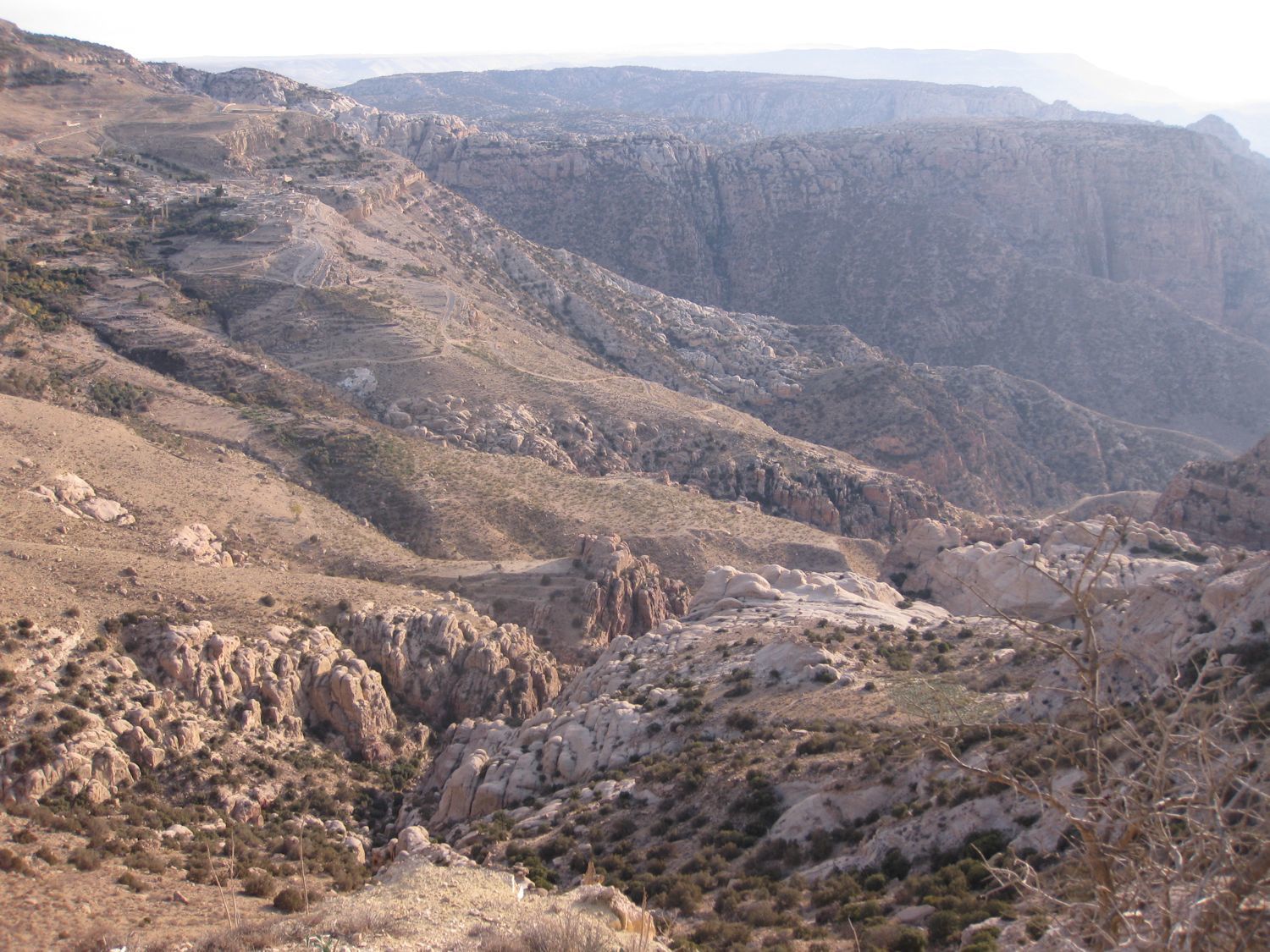 If you still are not persuaded to go to Dana here are more reasons:
- Dana is the first destination for hikers, both adventurous and beginners;
- Dana has both unguided (which should be hiked independently) and guided hike routes;
- among Dana's wide variety of hiking trails there are short one hour circuits to day-hikes requiring an over night in camps;
- Dana offers even a cultural option of a Traditional Tribal Arts Tour. It is an hour meeting some local farmers, visiting a traditional bakery, Dana's Jam Factory (jams are produced locally and are sold at the Reserve shop) and soap workshop (soap is made with the local olive oil) . In he Reserve shop you will also find medicinal herbs (grown in the valley) as well as silver jewellery made in the workshop nearby;
- another interesting option is a Mysterious Nabatean Tomb Tour (sounds promising);
- and the last one but not the least, Dana has amazingly beautiful sunsets.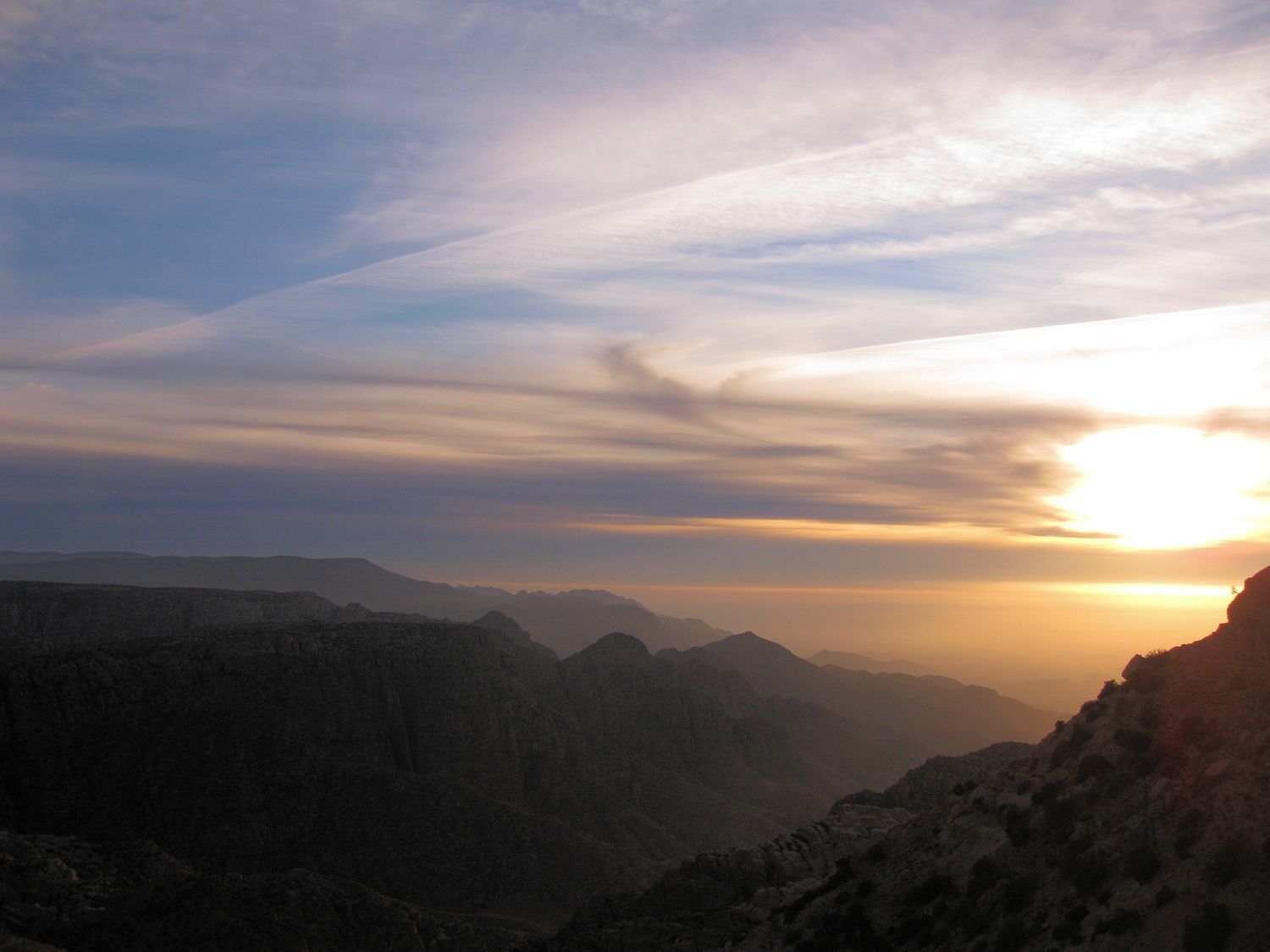 Please see the This is the "showpiece" of the RSCN. The Reserve was established in 1993 in southern Jordan and covers 320 square kilometers. RSCN website for prices - see also the page on the ...
For more detailed info please visit this site.
Thank you for reading my blog.