Hello everybody! This post is about Maasai Mara Big Cats and my big disappointment while our game driving in the Reserve.
The Masai Mara reserve is Kenya's most popular game park because it's relatively small yet it hosts an amazing concentration of wildlife. During Wildebeest Migration I would say that it is destination N1 in Kenya, and Eastern Africa.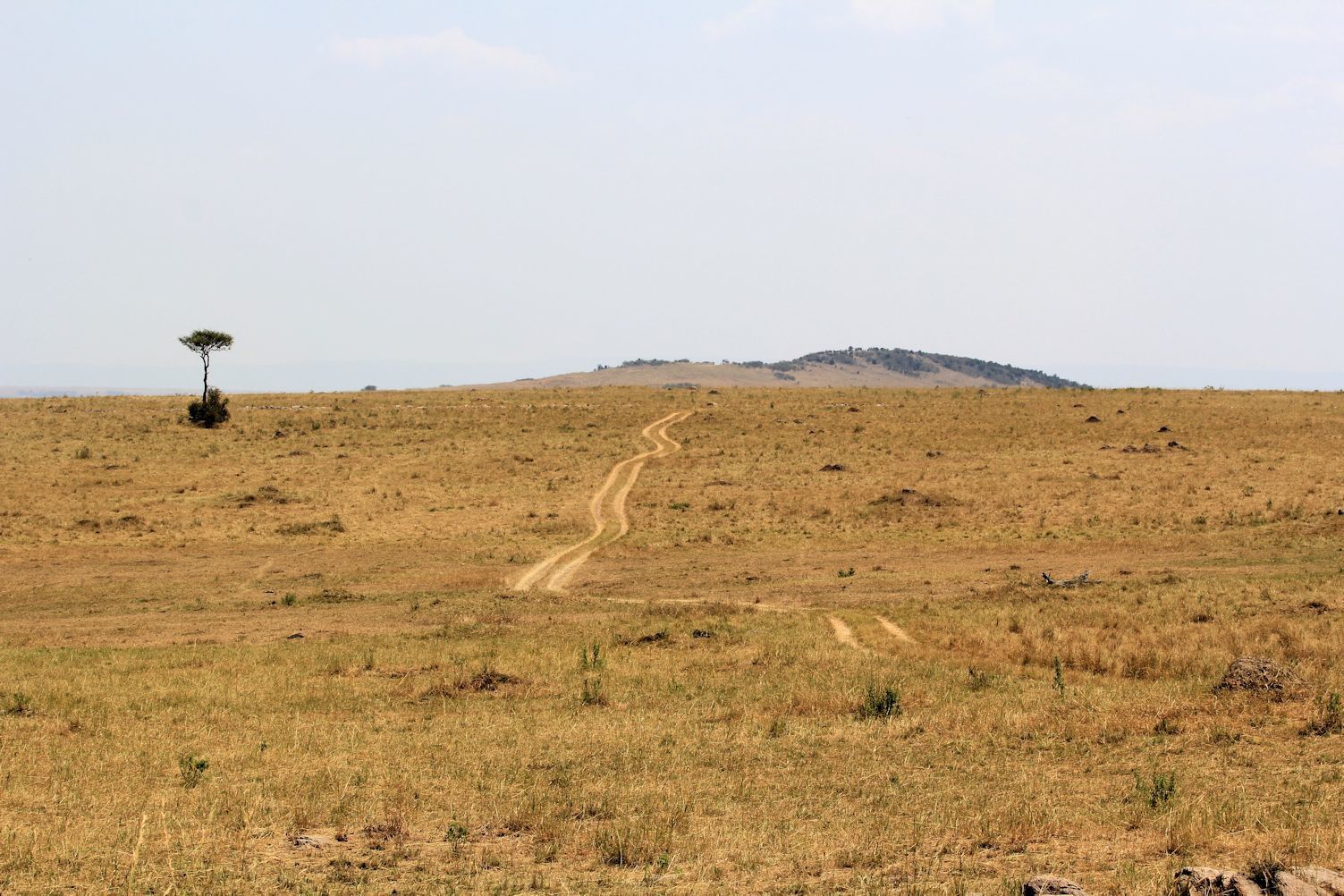 In this Reserve you are almost guaranteed to see the Big Five (although we missed leopard and rhino). It was not the first time we saw lions, but in Maasai Mara we saw them in largest quantities and from the closest distance.
Within the reserve, it's not unusual to see 5 or 6 safari vehicles full of tourists taking photos of one lion with its kill.
Usually when a driver spots a rare animal (usually one of cats) he informs other drivers by means of VHF radio installed in the minibuses. That is why you will enjoy watching a predator in a company of other minibuses full of tourists. And that is fine for me as long as they don't go off road and don't disturb animals.
But in Maasai Mara I saw how drivers behave in an despicably wrong way. They do not only went off road but also followed the animals driving after them. Our driver tried to follow other drivers that followed the lioness but our group immediately asked him to stop, as we all disdained such behavior.
Minibuses follow the lioness
It seemed to be a real challenge for lions to find peace in Maasai Mara.
I fully understand that in such a reserve as Maasai Mara being alone is not possible, but traffic jams in the Reserve are just beyond my understanding :( Sometimes it felt as there were more people than animals.
Traffic jams in Maasai Mara National Reserve
Fortunately lions abound throughout the park that is why such lenses are not necessary :)
Our camp did not provide us with a local Maasai, however we managed to spot some lions ourselves and even got some ultimate photos.
If you remember, in my first post about Maasai Mara I complained about poor road conditions on the way to Maasai Mara.
Many (wise) tourist choose to fly into the Masai Mara National Reserve because of the poor quality roads. Of course, flying makes safari quite a bit more expensive (since you have to then add the game drives to your tour). But frankly speaking, our next time in Kenya I will consider flying there.
Many safari packages include air but you can also purchase a ticket locally. There are two scheduled flights a day from Wilson Airport; the flight takes 45 minutes.
Thank you for reading my blog.
In my next post I will tell you about what happened to us on our way back to Nairobi.